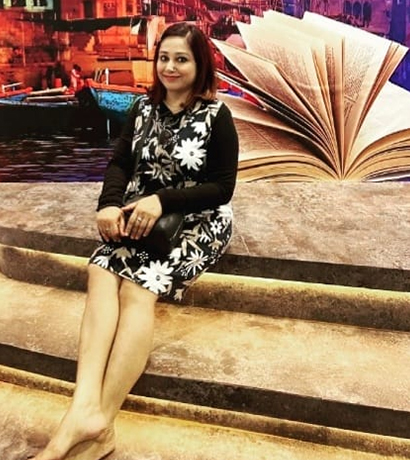 Biography
Sujata Parashar is an award - winning Indian novelist, poet, short - story writer and founder; The Talk- it -Out -Express (TiOE)
Sujata's debut novel, 'In Pursuit of Infidelity' was released in 2009 and quickly climbed up in the bestsellers list. Since then she's written eleven more books. The second book in the 'pursuit' series, 'In Pursuit of Ecstasy' (2011) was long listed for the Economist Crossword Book Award 2012. Her third novel, 'In Pursuit of a Lesser Offence' (2014) dealt with the subject of changing face of marriage and relationships in modern times and was endorsed (and recommended to readers) by Shaadi.com – world's no.1 matchmaking site.
She also has three poetry - books to her credit under the 'Poetry Out and Loud' series. Her collection of short - stories, titled, 'That Woman You See' based on different women – centric themes and showcasing the aspirations of the new age Indian woman was published in 2015.
Her book 'The Temple Bar Woman.' which was slotted as a socio - political thriller was released in 2018 based on the theme of sexual abuse and rape is a story of a courageous rape survivor and her grit and determination to reclaim her dignity despite odds stacked against her. The novel recounts a tale of love, loss, and loyalty in lives that are curiously entwined with one another. Her 11th book, the fourth in "pursuit" series, titled," In Pursuit of Mi Amor" a mature romance was published in February this year. And this year in September (2021) she also released her non fiction, a handguide for single parents, titled - Going Solo Raising Happy Kids.
Apart from writing, Sujata has been actively contributing to the cause of literature and poetry as a planning board member of two different prestigious literary festivals, the 'Kumaon Literary Festival' (KLF) and 'Delhi Poetry Festival' (DPF). The author also co – created, conceptualized, and led a nature - writing initiative under KLF called 'Fellows of Nature' (FON) to revive nature - writing and bring the focus back on human – nature relationship.