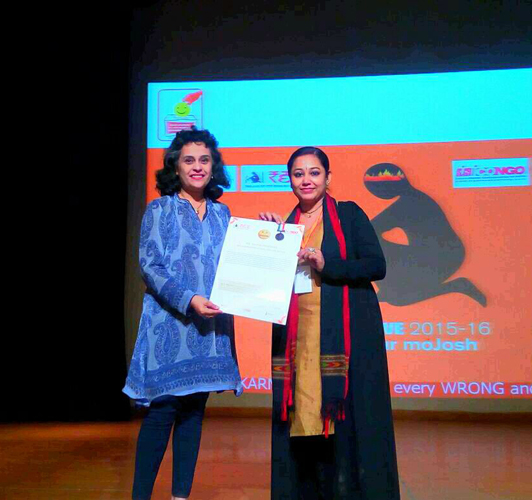 Sujata won the poetry book of the year award in 2012 instituted by Butterfly and the Bee for her first poetry book.
She was also awarded the Storyteller of the year in the same year in a national short - story contest organized by Pomegranate Entertainment Pvt. Ltd.
She has also been conferred the Karamveer Chakra Award 2016- instituted by iCongo in association with the UN. The award is given to individuals who bring about a positive social impact in the lives of people and planet.
Sujata lives in Delhi with her son and continues to explore new horizons.
In 2018 Sujata also won the '100 women faces' award presented to her by Wommenovator and Confederation of Women Entrepreneurs (CoWE).
In 2019 she won the Karmaveer Chakra instituted by ICongo in association with the United Nations for a second time for her continued good work to benefit people and planet.