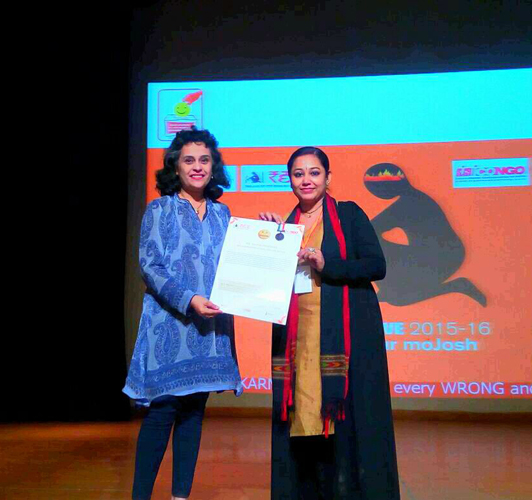 Sujata won the poetry book of the year award in 2012 instituted by Butterfly and the Bee for her first poetry book.
She was also awarded the Storyteller of the year in the same year in a national short - story contest organized by Pomegranate Entertainment Pvt. Ltd.
Sujata was recognised as one of the Women Achievers of 2021 by Apeksha Sandesh News. Also her novel, The Temple Bar Woman was bestowed the Best Fiction award by A3 Foundation in June the same year. She has also been the recipient of the 100 Women Faces 2018 award, instituted by Womennovator and COWE (the Confederation of Women Entrepreneurs of India) for her contribution to Indian literature. And was presented the prestigious Karamaveer Chakra Award (in 2016 and 2019) instituted by iCongo (the Indian Confederation of NGOs) and the UN.
Sujata lives in Delhi with her son and continues to explore new horizons.